Lutheran Schools Week Thankfulness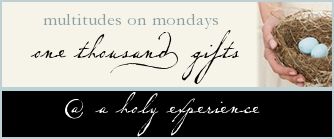 This week is National Lutheran Schools Week. There are over 2000 Lutheran early childhood centers, elementary schools and high schools, including 10 universities and 2 seminaries. Lutheran schools are part of my heritage and now my ministry. God has blessed me richly by using Lutheran schools. There are so many reasons to give thanks!
As part of National Lutheran Schools Week, I am giving thanks for…
…Bethlehem Lutheran School in Saginaw, Michigan, where I attended preschool.
…Crown of Life Lutheran School in San Antonio, Texas, where I attended Kindergarten.
…Shepherd of the Hills Lutheran School in San Antonio, where I attended grade school.
…Lutheran High School of San Antonio where I was part of the second graduating class.
…Concordia University in Seward, Nebraska, where I received my excellent teaching training.
…St. Mark's Lutheran School in Milford, Ohio, where I received my first call to teach Kindergarten and Pre-Kindergarten.
…Ascension Lutheran School in Fort Wayne, Indiana, where I now teach third and fourth grade.
…St. Paul's Lutheran School across town in Fort Wayne where my husband now teaches.
…my parents who made many sacrifices so my siblings and I could attend Lutheran schools.
…the wonderful teachers who modeled me into the woman and teacher I am today, including but not limited to…
…Mrs. Tonder who gave me a great beginning in Kindergarten.
…Mrs. Eickstead who always cared and taught us to care.
…Miss Smith (now Mrs. Eckert) who was the reason I wanted to teach fourth grade.
…Mrs. Templeton who expected a lot but made us better with her higher expectations.
…Bob and Audrey, Cathy and Gene, who were my fellow teachers, mentors and friends, at St. Mark's.
…Debbie and Karen, the best two aides a PreK / K teacher could ask for!
…chapels led by Pastor Dad and Pastor Dan, faithfully teaching young children about their Savior.
…the dress day activities that the children and teachers are anticipating. My all-time favorite is Word Day! I'm dressing as "authentic" this year.
…the opportunity to share and live our faith, each and every day.
…the wonderful mission and ministry opportunities of Lutheran schools.
Today and always, I am giving thanks for the blessing of Lutheran schools!
This lists numbers 451 to 470 in my Journey of 1000 Gifts.