Why We Eat Some Processed Foods
A couple years back, one of my favorite bloggers, Andrea Dekker, wrote a great article about why her family eats some processed foods. I loved the honest reality of it because this is the story of our family as well!
As we begin a new year, we're all thinking about eating healthy. That's good! We're also thinking about our grocery budgets. That's good, too! For that reason, I think it's time to share why we eat some processed foods…and why I'm okay with that! I love to cook but I'm also a busy Mom who's a realist. This is the approach that works for our family and here's the why of it.
If you've followed my blog for awhile or my shopping trips in pictures, you'll notice that I buy a mixture of processed foods as well as non-processed items. My grocery trips often look eclectic for a couple reasons. Because I am a bargain shopper, some weeks I'm filling in gaps and buying lots of fresh produce while other weeks, I'm stocking up on great deals for our freezer and pantry.
While eating healthy is important to me, I don't believe an occasional frozen pizza or chips with our lunch time sandwiches are the worst things in the world. I've been known to buy Lean Pockets (on sale, of course) for a quick lunch meal and we eat frozen french fries when we grill hamburgers. We don't drink soda regularly, but we still drink an occasional glass of Diet Coke (me) or Coke (my husband) when we need the caffeine.
My reasons for buying processed foods can be summed up in two simple words – money and time. Let me explain.
Money
The first and foremost reason I buy some processed foods is that we are on a tight budget.
One of the ways I save our family money is to keep our grocery budget low. I watch for sales and stock-up on the best deals. I use my freezer and utilize our stockpile, which yes, has processed foods in it.
We all know that organic produce is higher priced that conventional. Some people choose to buy organic things and that's fine! I choose to buy a bigger variety of conventional produce so we can still eat healthy on our budget. The same can be said of non-processed foods at the store. There simply aren't sales and coupons on these higher priced items like there are on regular boxed and canned goods. I wish there were more sales on these items but it's simply the way things are.
As a frugal shopper, I attempt to stretch our dollars as much as I reasonably can. I'm constantly looking for creative ways to save money and do try to buy minimally processed foods when I can. For example, I started baking our own bread because I can do it cheaper and with less processed ingredients. I do so mainly because it saves our family money…but also because homemade bread really does taste so delicious!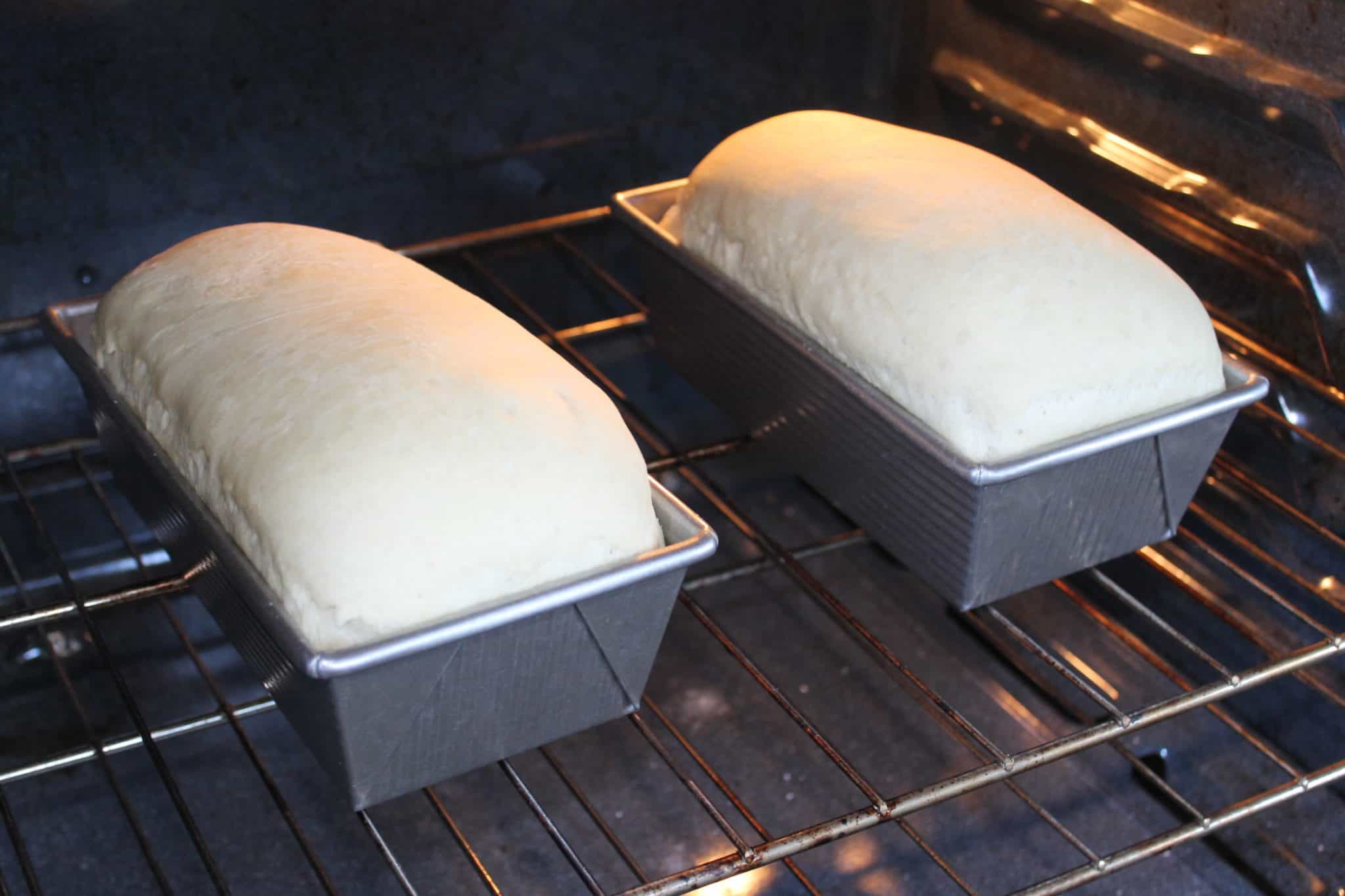 Time
I love to bake! I really do. The dishes that result from all the baking? Those I don't love as much. I also know it would probably be healthier to buy everything all organic and cook every single item we eat from scratch. I am also thankful that we do not have any food allergies in our family that require me to do so. Still, it comes down to time. Even though I stay at home, being a mom is busy. Life is busy!
You see, I'd much rather use some processed foods (like cream of chicken soup and Ritz crackers in our family favorite poppy seed chicken) that allow me to fix a homemade meal for my family quickly. Processed foods help me save time in the kitchen!
Sure, I'd love to make homemade from scratch tomato sauce every time we eat pasta but some of the jarred sauces taste just as good – or better than mine.
I like to bake simple and delicious recipes – that sometimes rely on processed foods! I bake cookies that start with cake mixes and I still haven't perfected a brownie recipe that tastes as good as the boxed ones.
As with so many things, I truly believe eating processed foods is an issue of everything in moderation. I know we could find issues with many of our diets so I choose to take the middle road and focus on the positive. Some processed food is okay when you're still eating lots fresh fruits and vegetables with it.
If you are one of those amazing women who cooks everything from scratch and feeds your family all organic produce, good for you! Yet, if you are one of those equally amazing women who feeds her family every night a mixture of processed foods with from scratch ones, you won't get any judgement from me! Let's remember that as we cook dinner tonight. As women, we all have to feed our families as we believe is best – using our time and money to the best of our abilities. 
What are your thoughts on eating some processed foods?