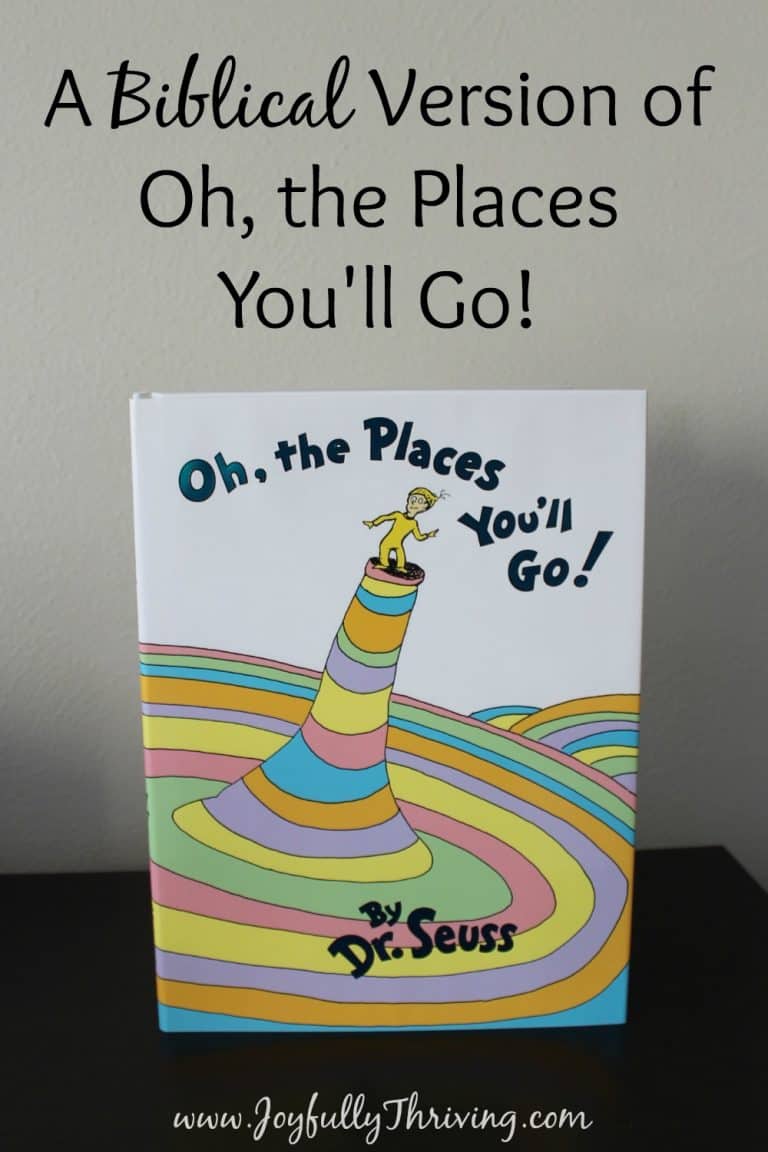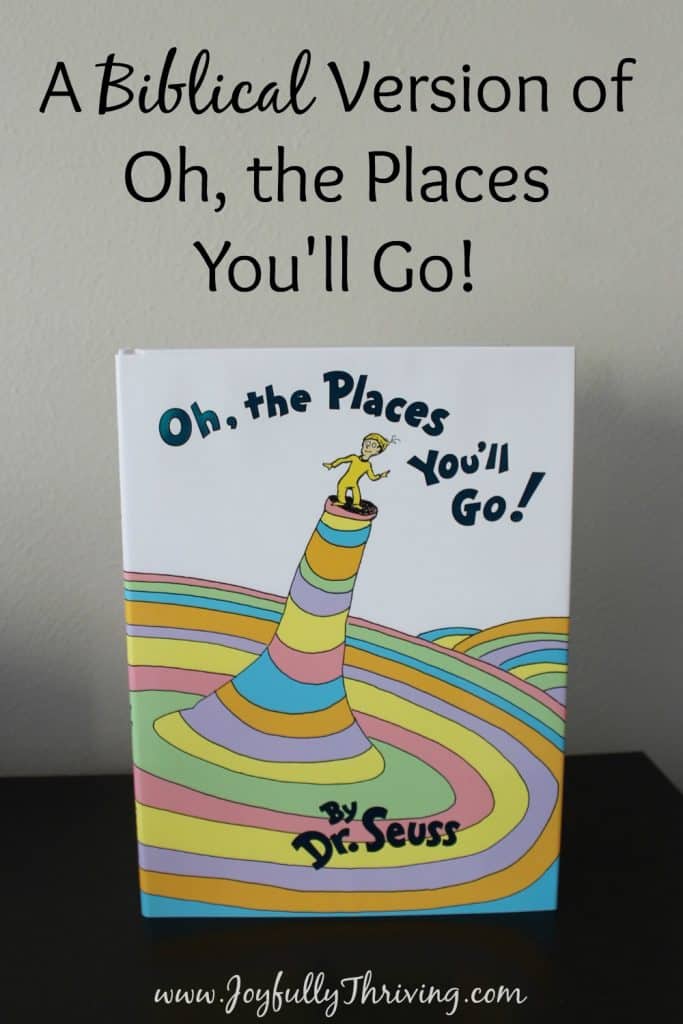 To date, this has been one of my most popular posts of all time. If you are one of the thousands who has found me because of Pinterest, I'm glad you are here!
This post contains affiliate links. You can read more in my disclosure policy. 
Due to the popularity of this post, I have created three options to help you to create your own customized, Biblical version of Oh, the Places You'll Go by Dr. Seuss.
1. Download the free pdf printable of all the Bible verses and use it to create your own book.
I would highly recommend using an acid-free pen like this one so that your gift will not fade in the years to come. This pdf guide of the verses is available when you sign up via the link below.
2. Purchase and download this pdf guide of verses and pictures to help you create your own book.
If you are looking for guidance in where to write the verses and how big to write, then this download is for you. I created it specifically after receiving questions about how to best go about creating the book.
In this download, you will find a zoomed in picture of each page and each verse so you can see exactly where I write each Bible verse, as well as how big I write. I have also included the Bible verse below each picture for your easy reference. Here is an example.
I drew the pictures for this download, as closely as I could to the original, so as not to infringe on any copyrights. While my drawings are not nearly as good as Dr. Seuss, I have done my best to make them accurate as possible. Here is another example of one page from the download.
This digital pdf download is available for $7 in my Etsy shop. After you purchase, you will receive a link to instantly download your pdf file.
3. The final option is to purchase a hardcover book in which I have already carefully written all the Bible verses for you.
A hardcover book costs $49 which includes free media mail shipping. Please note that you are paying to purchase the book from the publisher and then for me to write the Bible verses in it. 
Media mail shipping is included in your purchase price with a 5 to 8 day delivery range. If you would like to receive your book faster, you may upgrade to priority mail (3 to 4 days arrival) at the checkout for an additional fee. I ship most books within a day or two of ordering, but please plan according with your shipping choices as the mail time is beyond my control. (Also, please note that due to high shipping costs, I do not currently ship outside of the United States.)
You do not have to be a registered user at Etsy to purchase a book. You can purchase as a guest, or from your Etsy account. You can pay by credit card or a variety of payment options securely at Etsy.
You can see more pictures inside the book at Etsy, as well as see my other Biblical books that are available for sale in my Etsy shop. 
If you have any questions, send me an email at [email protected]. I pray that this book will be a blessing to you as it has been to me!
To see other custom books available for purchase, look under the Custom Book heading.