18 Easy Make Ahead Breakfast Freezer Meals
Breakfast recipes are one of the most overlooked freezer meals when people are beginning to freezer cook. It really is a shame because breakfast recipes are some of the easiest freezer meal recipes! Breakfast freezer meals provide your family with quick and delicious breakfast options – straight from the freezer!
I love breakfast freezer meals because there is so much versatility in breakfast recipes. You can make mini muffins or regular muffins. You can make regular loaves of bread or mini loaves of bread. You can bake casseroles or divide the casseroles into muffin tin portions.
The absolute best thing about breakfast freezer meals? I have yet to try a breakfast recipe that didn't freeze well. Oh, I am sure they are out there (and please tell me if you know of one!), but all the breakfast recipes I have tried? I have never had a problem. I am confident in saying that breakfast recipes freeze very well.
The other nice thing about breakfast freezer meals is they allow you to have a variety of hot breakfast options in your freezer for any busy morning. Most breakfast recipes can be taken straight from the freezer to the microwave. I typically thaw muffins or quick breads the night before, but if my son requests pancakes in the morning? I just pull them from the freezer, microwave and serve.
If you haven't tried making freezer meals for breakfast, I hope you will give them a try! If you already make breakfast freezer meals, I hope this post gives you some new ideas for breakfast recipes to try.
This post may contain affiliate links. As an Amazon Associate, I earn from qualifying purchases. You can read more in

my disclosure policy.




(Note: All the breakfast recipes are linked with the underlined titles. Just click on them for printable recipes and links.)
Here are 18 of our favorite easy breakfast freezer meals.
Muffin Freezer Meals:
Peanut Butter Chocolate Chip Muffins
These mini muffins have a delicious flavor combination of peanut butter and chocolate. These peanut butter muffins make for a filling breakfast or snack. They can be made as regular muffins or mini muffins.
Chocolate Chip Pumpkin Muffins
This pumpkin muffin recipe is quite versatile. You can use it to make pumpkin bread, pumpkin muffins or pumpkin mini muffins. You can leave out the chocolate chips or keep them in. However you prepare the recipe, all versions freeze wonderfully!
If you like fruit muffins, try these tasty blueberry muffins from Kalyn. Blueberry muffins are a classic muffin and every one should have a good homemade recipe like this one.
Apple cinnamon muffins are a another classic muffin recipe. This recipe is a healthier muffin recipe made with whole wheat flour, honey and applesauce. It's also quite good and freezes well.
Blueberry Bran Muffins
This is a low sugar recipe for blueberry bran muffins that is absolutely delicious. It's nice to have a healthy recipe like this in your recipe box – and yes, these muffins freeze great!
Bread Freezer Meals:
This isn't just any scone recipe. This is the softest and most delicious scone recipe you will ever try! I like to make a double batch of these scones and freeze some so I don't eat them all at once!
As I mentioned above, pumpkin bread is a delicious quick bread that should be enjoyed all year long. This is the breakfast recipe my kids request most often. We all love this pumpkin bread recipe!
Everyone needs a good zucchini bread recipe for the summer when zucchini is cheap. If you have a garden that produces lots of zucchini, make lots of zucchini bread and freeze it to enjoy later.
Several years ago, I began baking all our bread. Homemade bread is very simple to bake and tastes so much better than store bought bread. Bread is very simple to bake, too. I bake 2 to 4 loaves at a time and freeze all but one for us to enjoy later. My Grandma never made fewer than 6 loaves at a time, her kids say. Baking several loaves of bread at a time is a great way to save time because homemade bread freezes perfectly.
Another classic breakfast bread is cinnamon swirl. Whether you add raisins or not, cinnamon swirl makes a great toast for breakfast. And yes, like all breads, cinnamon bread freezes wonderfully!
Various Breakfast Freezer Meals:
In our house, it is never too early for chocolate! We don't have this coffee cake on a regular basis, but when we do, we thoroughly enjoy it. Like other coffee cakes, this is a good breakfast recipe to bake ahead of time and thaw to serve.
I love homemade cinnamon rolls but I don't love all the work that comes with making them. For that reason, I experimented and found 3 different ways to freeze homemade cinnamon rolls – and they all work! So, the next time you make a batch of cinnamon rolls (I am partial to the Pioneer Woman's recipe), you can freeze some to enjoy later. Here are the 3 different ways you can freeze cinnamon rolls.
If you enjoy oatmeal for breakfast, consider giving baked oatmeal a try. Baked oatmeal is like oatmeal (with the milk already added) made into a coffee cake. I have frozen entire pans of delicious baked oatmeal as well as individual portions. If I am freezing individual portions, I like to make my baked oatmeal in muffin tins so they are already portioned for serving. Once you have cooked your baked oatmeal, freeze until breakfast. A slice (or muffin cup or two) can be quickly thawed in the microwave. If you are freezing an entire pan of baked oatmeal, simply pull it out to thaw the night before.
Coffee cakes are another great freezer breakfast option! This blueberry coffee cake has a delicious crumb topping that makes it our favorite coffee cake. When bluberries are in season and on sale, I flash freeze bags of blueberries so I can make this coffee cake all year long. You can also make the entire coffee cake and freeze it after you bake it. Either way, blueberry buckle is another great freezer breakfast recipe.
Sausage cheese puffs make a delicious hot breakfast option. There are many varieties of this recipe floating around but I prefer mine that doesn't require a mix. These mini sausage cheese puffs are absolutely delicious! Since they are individually sized, it is easy to pull out as many as you want from the freezer for breakfast. Place them directly in the microwave and in 30 seconds (or less), you'll have a hot breakfast that is just as tasty as if you pulled it out from the oven just then.
I grew up in Texas where breakfast tacos are a regular and delicious breakfast option. Up North, some call them breakfast burritos. Whatever you call them, breakfast tacos make for a great freezer breakfast that can be eaten on the go! Simply make up a variety of tacos with your favorite breakfast fillings – eggs, sausage, bacon, potatoes, cheese, pepppers, etc. There really is no wrong way to make a breakfast taco! Roll them up in a flour tortilla and wrap each breakfast taco individually in Seran wrap. Then, place breakfast tacos in a large gallon bag to freeze. When you are ready for breakfast, take out as many tacos as you need and microwave them for a quick breakfast taco without any fuss.
Breakfast casserole is another good freezer breakfast recipe. There are two ways to make it a quick freezer breakfast. You can brown your sausage ahead of time freeze it so you quickly assemble a breakfast casserole whenever you want it. If you choose to assemble the entire breakfast casserole, bake it before freezing. You will have better luck reheating it this way.
Pancakes
Use your favorite pancake recipe and freeze pancakes for busy mornings! I regularly make a large batch of pancakes on Saturday morning and freeze leftovers for easy breakfasts throughout the week. To freeze, simply allow the cooked pancakes to cool and stack them before freezing in a large gallon bag. When you need them for breakfast, pull out as many pancakes as desired and reheat them in the microwave or toaster. This is a great way to serve your kids pancakes whenever they want – without breaking out the griddle every morning!
Do you have a favorite breakfast recipe that you like to freeze? What is your go to breakfast freezer meal?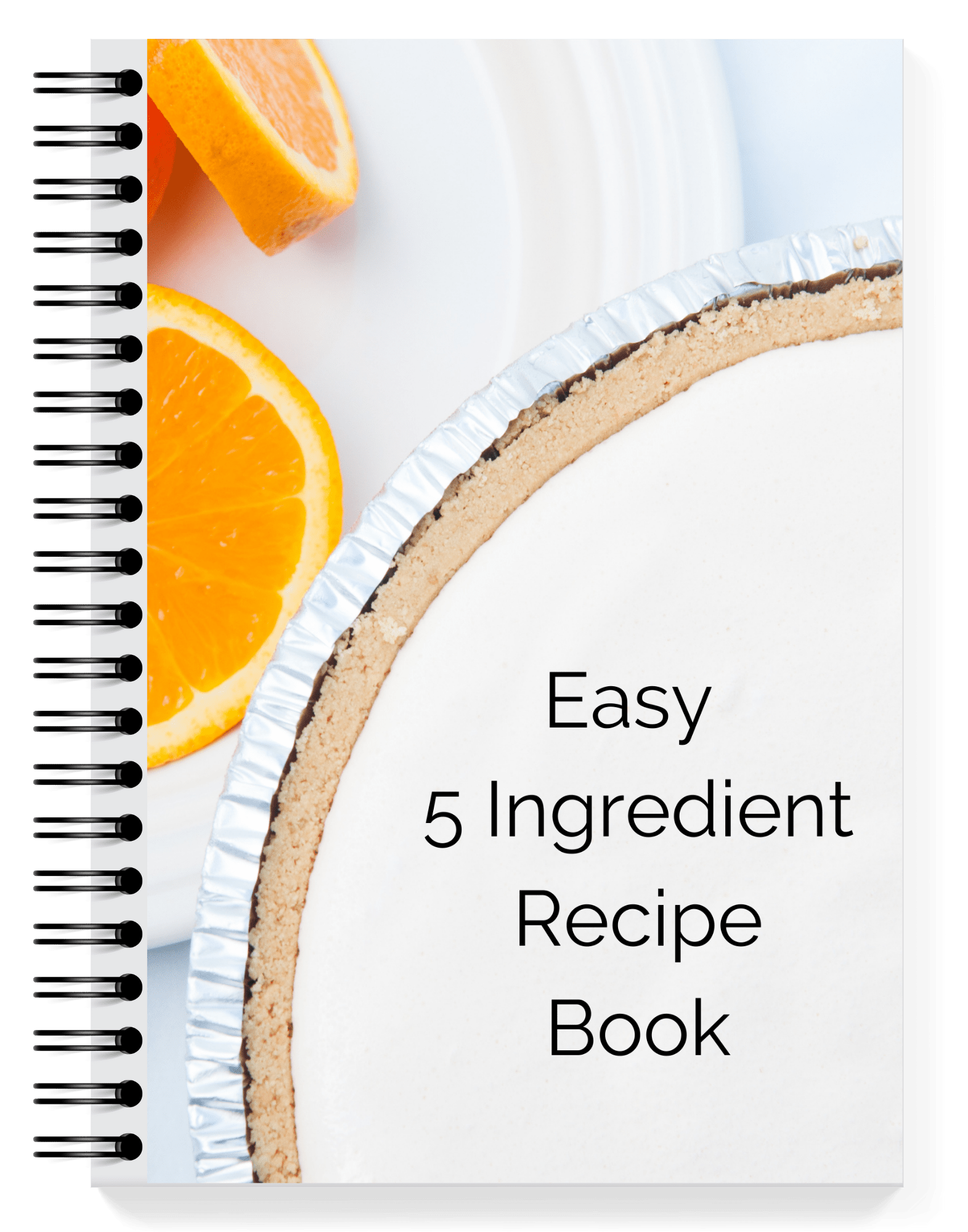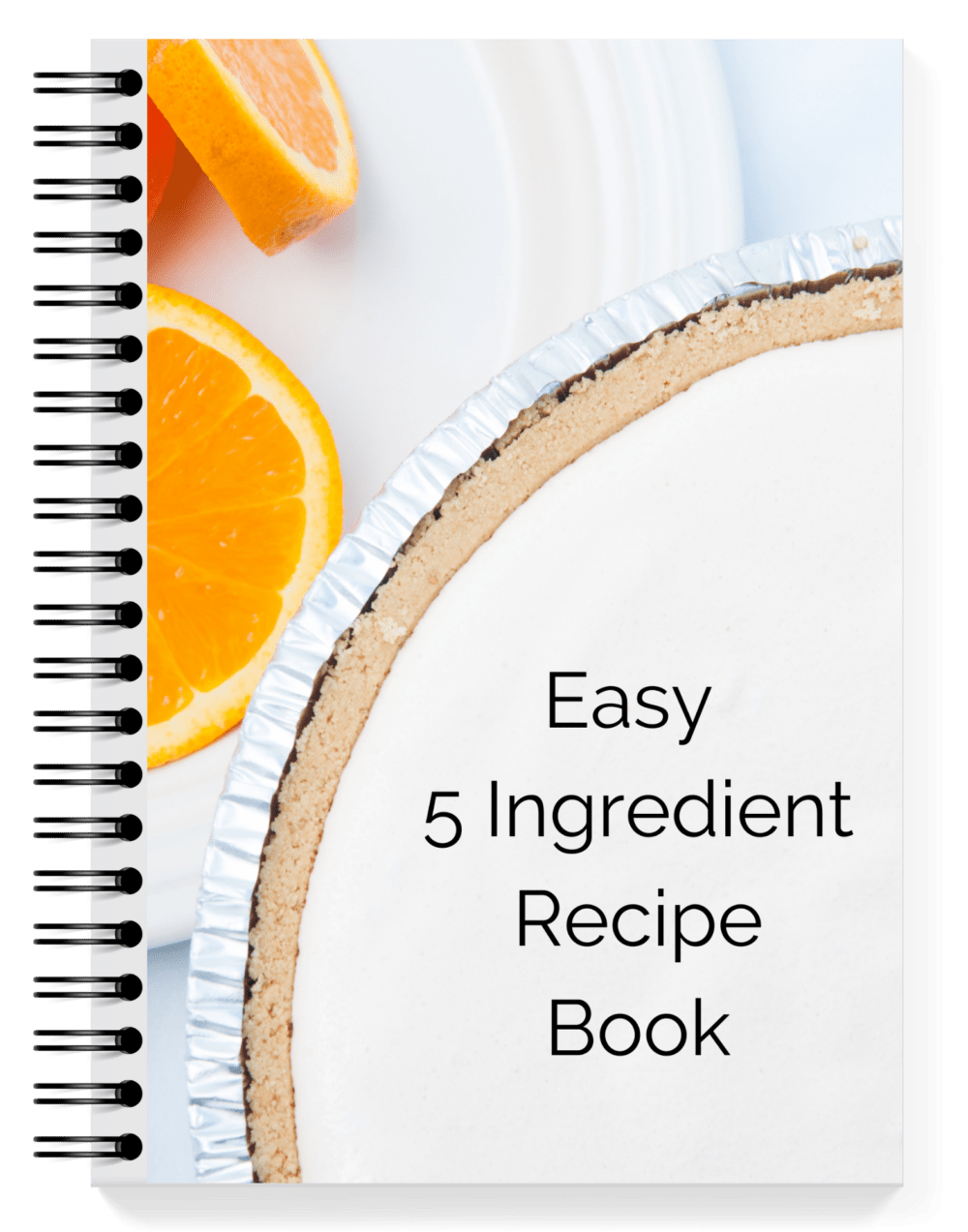 Want more easy & delicious recipes?
Sign up for our newsletter & get your free recipe book!