20 Delicious Freezer Desserts
If you think about freezer cooking, most people will start planning the main dishes they make. It is great to have freezer meals ready to go but my freezer is always stocked with homemade freezer desserts too! I love having desserts frozen for surprise company or school lunches or just to enjoy as a family.
While I love to bake, having ready to serve desserts in the freezer is a huge time saver! Freezer desserts allow me to serve a special treat whenever – and just because.
Desserts are one of the easiest things to freeze – especially cookies. When I am baking, I often make double batches of our favorite desserts so we can enjoy some now and freeze some for later. It really is simple to do and doesn't take much work at all.
You are not limited to just cookies when it comes to desserts for the freezer. Cookies are certainly the easiest thing to freeze but there are many delicious pies, bars and candies that freeze beautifully too. As with other freezer recipes, simply make sure your desserts are wrapped and packaged well before freezing.
I typically freeze pies whole and layer cookies in a large pan (with waxed paper in between the layers of cookies). If I am freezing bars, I do cut them into pieces before freezing.
This post may contain affiliate links. As an Amazon Associate, I earn from qualifying purchases. You can read more in

my disclosure policy.




(Note: All the dessert recipes are linked with the underlined titles. Just click on them for printable recipes and links.)
Here are 20 delicious and easy freezer dessert recipes.
Freezer Pie Recipes
This is one of my favorite freezer discoveries! I only make homemade pie crust but I got tired of mixing up a crust every time I needed one. This is the Pioneer Woman's recipe for a delicious pie crust. It makes 3 pie crusts at one time and you can freeze them until you are ready to roll out your crust. If you ever make homemade pie crusts, you need to check out this freezer recipe!
I discovered this chocolate pie recipe a couple years ago. With only 5 ingredients, it is a quick pie to prepare and even better because you can freeze it until you are ready to enjoy. It is a very decadent chocolate pie – perfect for chocolate lovers.
Peanut butter pie is another easy pie recipe and one that you actually serve frozen. The filling is so tasty and this pie is perfect for company or family. We like to serve it with some homemade chocolate syrup drizzled over it!
Ice Cream Pie with Peanut Butter Rice Krispie Crust
Again, ice cream pie is supposed to be served frozen so why not make it ahead of time so you can enjoy it later? The rice krispie crust is a fun twist on a typical frozen pie too.
If you have an apple pie lover in your house, you need to fill your freezer with these homemade kits! My husband loves apple pie but I didn't enjoy all the work that goes into making one from scratch. Once I learned how to make these apple pie kits, it is no longer a chore to make an apple pie because I have the crust, apple pie filling and crumb topping all ready to go. I can assemble a homemade apple pie in less than 5 minutes from freezer to oven. It's amazing – and the pie is the best apple pie I've ever tasted, if I may say so!
Here's another easy pie recipe that is a perfect freezer dessert. You can make this yogurt pie with a variety of flavored yogurt to change the taste every time.
Consider this a gooey chocolate chip pie that is sure to please! We absolute love tollhouse pie! Growing up, my sister often requested this pie instead of birthday cake. I usually make 2 pies every time I bake this recipe so I always have one in the freezer. It's a great dessert to give to people when you take them a meal too, because it can be enjoyed right away or frozen for later. To serve, simply allow the pie to come to room temperature before serving. You can also rewarm it in the oven for just a couple minutes if you want a really gooey and delicious treat!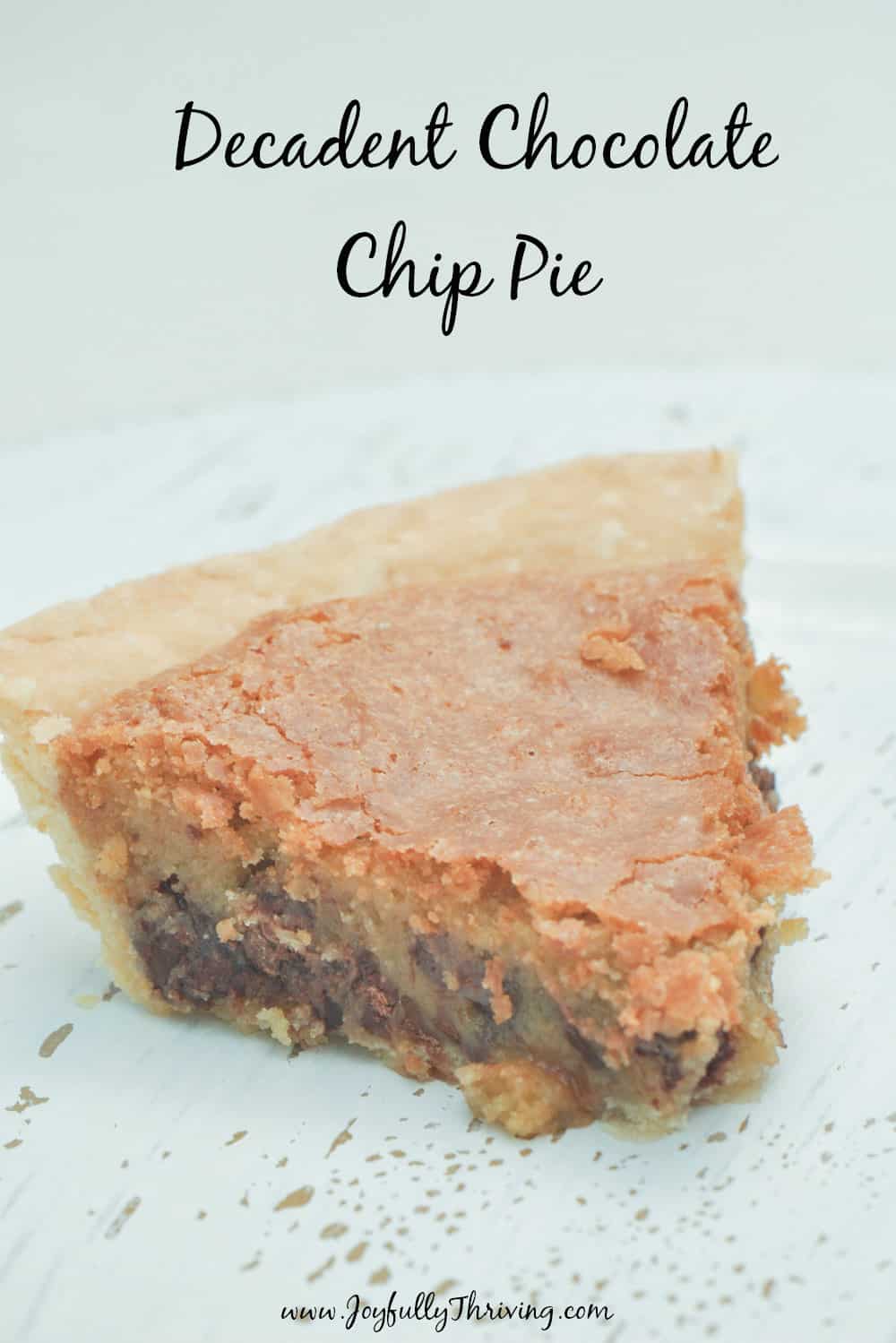 Freezer Cookie Recipes
Almost any cookie can freeze. I hesitate to say all but I have yet to find a cookie that doesn't freeze well! When I freeze cookies, I bake them first – although you can scoop and freeze the dough too. Sometimes, I freeze the cookies in a large container with waxed paper in between the layers of cookies. Other times, I freeze them in pairs for a quick lunch treat – straight from the freezer. Here is how I freeze cookies for lunches.
Chocolate Chip Shortbread Cookies
These chocolate chip shortbread cookies are tiny and delicious. They are a light shortbread cookie and a nice variation on your traditional chocolate chip cookie. Again, I almost always make a double batch of these cookies when I am baking.
I've learned a couple things about baking roll out cookies to make life easier. First, use an easy dough that doesn't need to chill – like this one. Second, don't be crazy and cut and decorate on the same day. The kids and I cut them out one day and then freeze them until we are ready to decorate. These cookies freeze well both frosted and unfrosted. Finally, I often make a double batch of dough and cut out cookies for multiple occasions. In February, I cut out heart cookies (for Valentine's Day) and cupcake cookies (for birthdays). Or if I make cookies in the fall, I cut out pumpkins and Christmas shapes at the same time. This saves me the work of rolling out dough multiple times because I can just freeze the cookies until we are ready to decorate them for the next season.
Monster cookies are a delicious cookie filled with oatmeal, chocolate chips, peanut butter chips and oatmeal. I've tried a lot of different monster cookie recipes but this is definitely our favorite. The cookies are soft and freeze perfectly, making it another great freezer cookie recipe.
These coconut macaroons are so delicious that even people who don't like coconut will eat this cookie! It's a delicious macaroon, made with cream cheese and almond extract, and is so soft!
If you like girl scout cookies, you need to try this 2 ingredient version you can make at home. They really do taste just like thin mints! Even better, they freeze perfectly and you can eat them straight from the freezer when a craving strikes!
Zebra cookies are a bit more involved cookie since it involves layering chocolate and vanilla dough. Still, it is one of my favorite cookies from childhood and I enjoy making these slice and bake cookies for my kids. I usually wrap these cookies in pairs and freeze them for lunches – just like my mom did for us.
Chocolate Peanut Butter Chip Cookies
Is there any better combination that chocolate and peanut butter? These chocolate cookies are so soft and filled with peanut butter chips. Freezing them keeps them from drying out, too!
No Bake Chocolate Oatmeal Cookies
Chocolate oatmeal cookies are one of my favorite cookies – especially since they are a no bake cookie! They are perfect for mixing up quickly and freezing for later. Freezing these cookies also keeps me from eating too many of them at once!
Assorted Freezer Desserts
Mini Chocolate Chip Cheesecake
While you can freeze cheesecake, I prefer to freeze my cheesecake in miniature form. This is a delicious chocolate chip cheesecake recipe that we adapted to make mini cheesecakes. This is a fun treat to serve at graduation parties or open houses. These freeze beautifully and because they are so small, don't take long at all to thaw.
My family is known for our buckeyes. We typically make them around Christmas time but since we make 300 to 500 at a time, it is a recipe that I start making early and freeze until we are ready to give them away. Since buckeyes do freeze well, there is no excuse for not enjoying them all year long!
This is another simple recipe that only requires 4 ingredients. People are always surprised by how good these simple candies taste. One recipe makes a large batch of candies, so you can easily freeze some for later.
Did you know you can freeze all varieties of chex mix? It's true! It's a great way to keep chex mix fresh until you are ready to serve it – especially puppy chow! Just seal them in large gallon bags and freeze until you are ready to serve.
Peanut Butter and Chocolate Fudge Filled Bars
There are so many delicious bar recipes but this is one of my favorites. Again, if you like chocolate and peanut butter, this is a recipe you'll want to try. Bar recipes are great freezer recipes because you make it one pan and then slice it into bars and freeze.
Pretzel toffee was a recipe I tried shortly after Nathan was born. Since it makes a large pan of toffee, I like to break it into small pieces and store it all in the freezer for whenever I need a quick bite of chocolate!
Now that I've shared my favorite freezer dessert recipes, what is your favorite freezer dessert?
You may also like: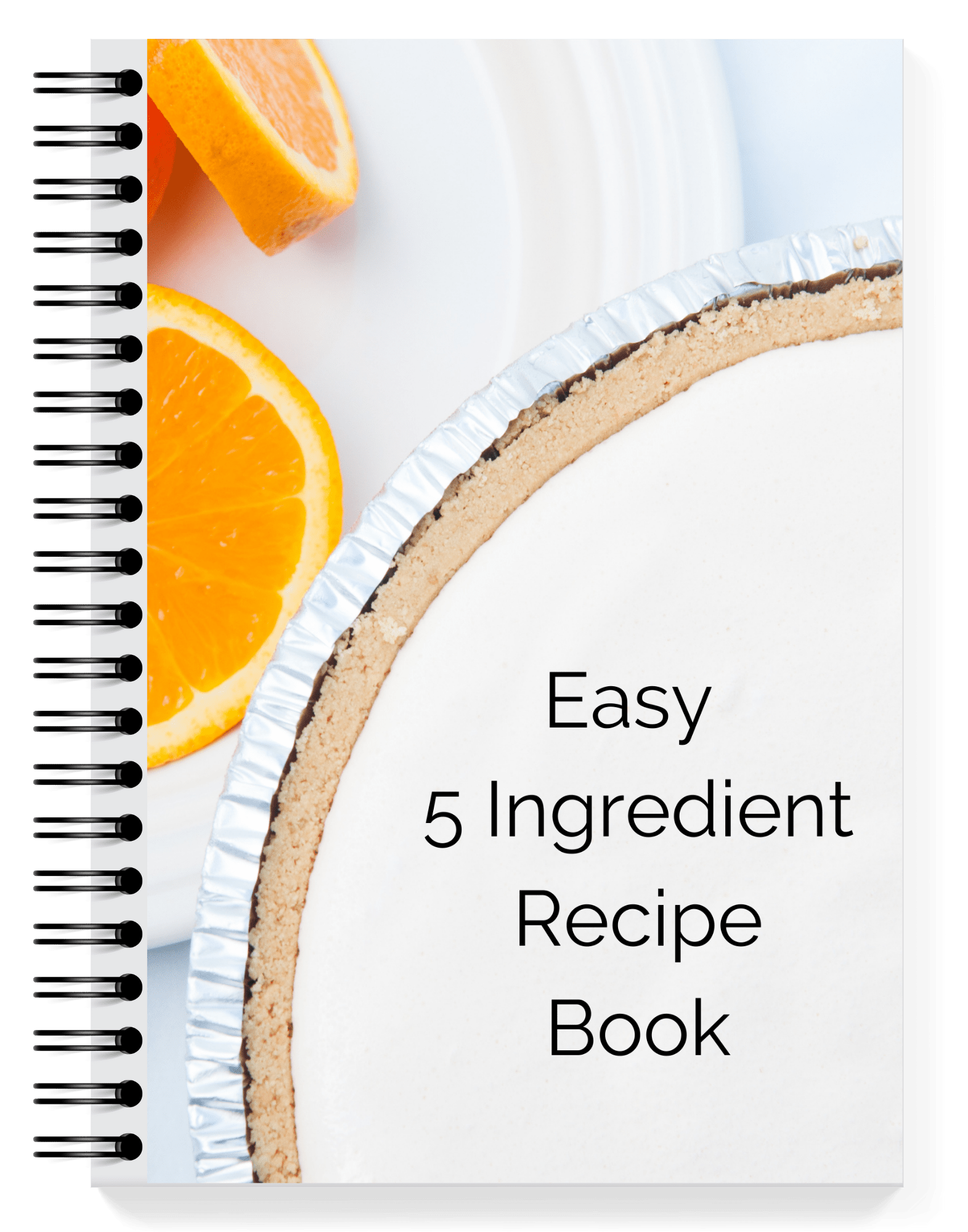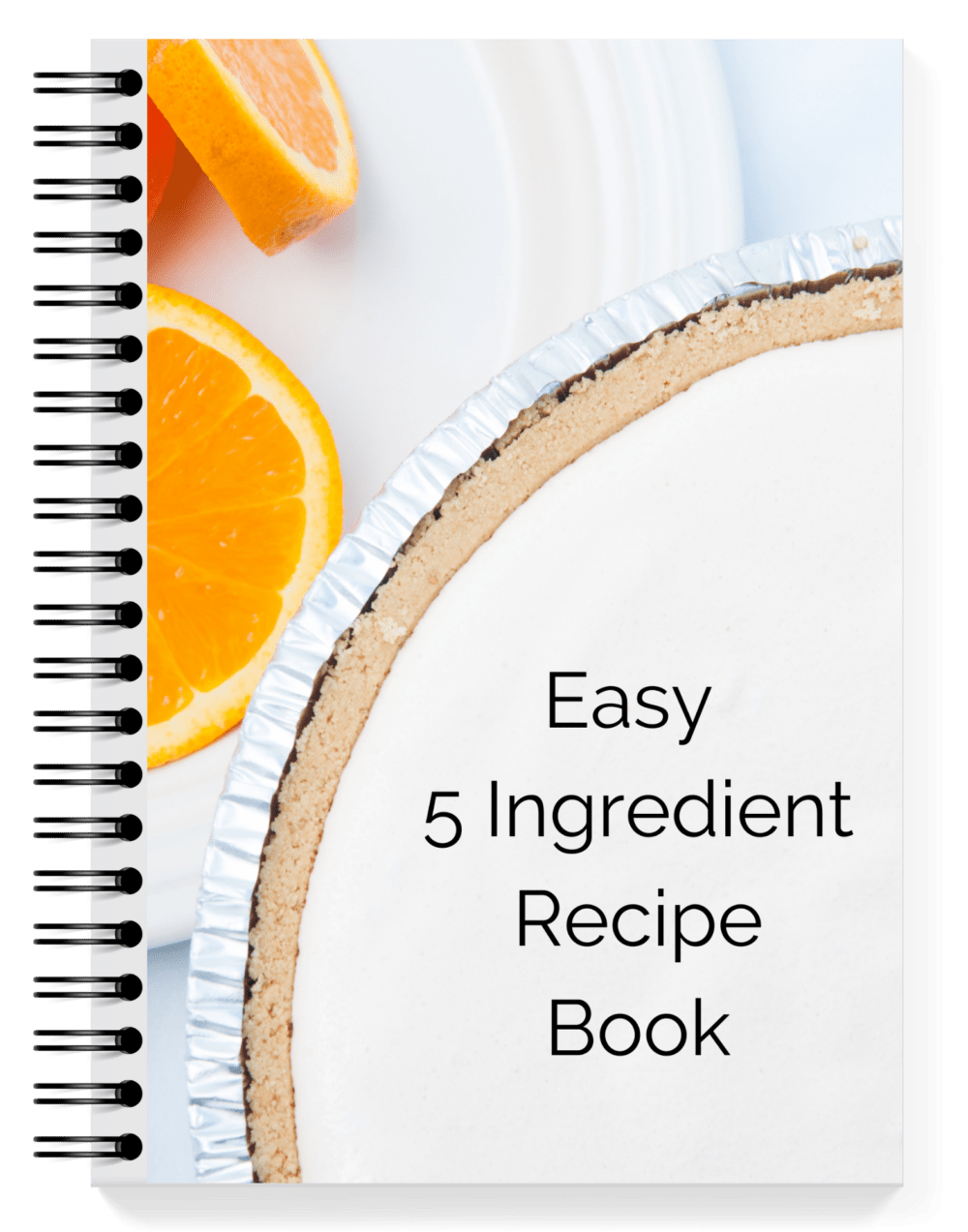 Want more easy & delicious recipes?
Sign up for our newsletter & get your free recipe book!