Introducing Nathan Reagan
Hello, everyone! I'm still at the hospital but am pleased to share with you the arrival of our son, Nathan Reagan Whirrett on Monday, March 31st at 11:25. He weighs 8 pounds, 2 ounces, with a head full of dark hair. Unfortunately, labor and delivery did not go as planned, resulting in a surprise c-section, and Nathan is currently in the NICU.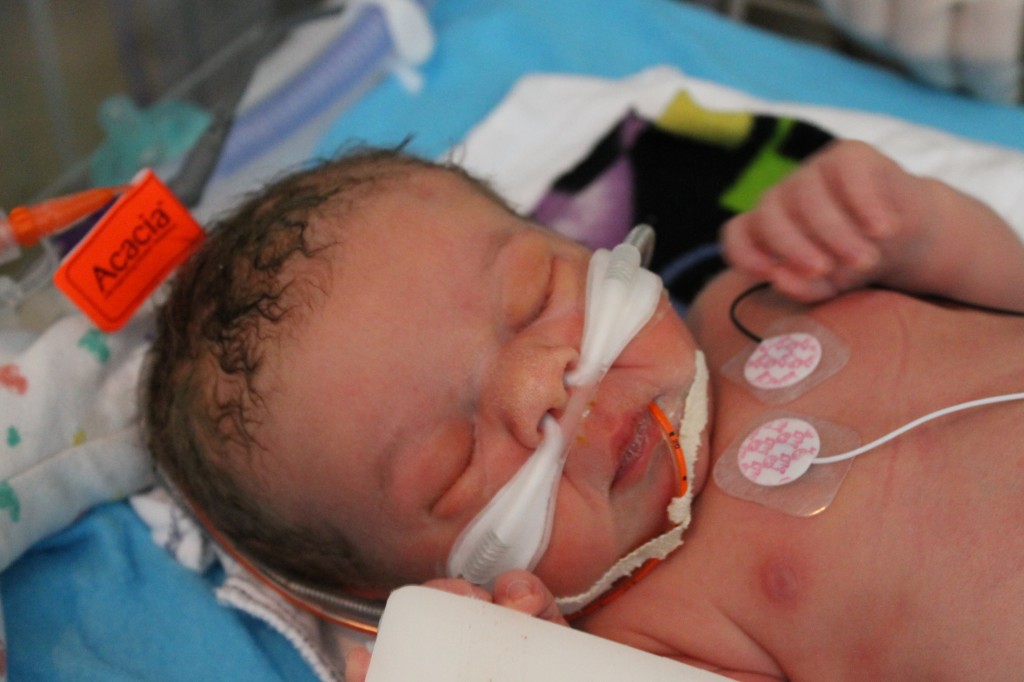 Long story short, it turns out that he had swallowed quite a bit of meconium (probably over the last week or so) which caused him to have trouble breathing. We have a wonderful staff at the NICU who is taking good care of him. Andy and I were finally able to hold our son yesterday evening, and we are thanking God for the improvement we are already seeing!
I will be at the hospital another couple of days, as will Nathan. For now, we give thanks for Nathan's arrival, and thank you for your prayers! I'll leave you with our first family picture!