Easy Recipes to Bake with Kids
If you are looking for easy recipes to bake with kids, check out the variety of simple baking recipes for kids. Moms and kids will love baking these recipes together!
I have always loved to bake. Honestly? It's because my mom baked…and my Grandma Barz baked…and my Grandma Lehenbauer baked. Baking is what women in my family do to show our love. We bake.
Some of my earliest memories are in the kitchen and that is where many of my favorite memories are as well. I want to create those same baking memories with my kids, which meant that I started baking with them as soon as they could hold a spoon.
I now have a 8, 6, 4 and 2 year old. They all love to help bake. Why? Because it's what we do – and it's fun!
It doesn't always go perfectly and sometimes we get frustrated and yes, there is usually a mess. But you know what? We're making memories and learning when we bake together.
Kids can do a lot when baking. They can scoop ingredients and pour them in the bowl. They can stir batter and muffin mixes. They can measure ingredients and crack eggs. And they can always lick beaters!
While almost any recipe can work to bake with kids, easy beginning baker recipes are a great place to start – for you and your kids.
I wanted to share some easy baking recipes for beginners. These are recipes that kids at any age or stage can bake with their parent. The recipes I chose are all simple recipes with regular ingredients that make delicious treats.
Here are 16 easy recipes to bake with kids.
I have grouped them into a couple different baking groups based on recipe type. Happy baking to you and your kids!
This post may contain affiliate links. As an Amazon Associate, I earn from qualifying purchases. You can read more in

my disclosure policy.




No Bake Recipes for Kids
No bake recipes are what the name implies – recipes that don't require baking time in the oven. You may need to stir things on a stove, but no oven time is needed. No bake recipes are perfect beginner baking recipes for kids of all ages.
This is one of the simplest recipes to make with kids. These chocolate dipped marshmallows are so easy, and your kids will absolutely love them! Every time I serve these, I am amazed how much everyone loves these. Just melt some chocolate, dip…with a couple more hints on the recipe!
No bake chocolate oatmeal cookies are a great cookie to bake when you are short on time. You do have to stir the mixture on the stove, but even little kids can use a cookie scoop to drop the cookies on waxed paper! I recommend using a small cookie scoop when making these cookies for the perfect bite sized treat.
With only 6 ingredients, this frozen peanut butter pie is a perfect no bake recipe to make with your kids. Not only can your kids help make this pie, but you will have a dessert ready in the freezer for later!
Easy Muffin Recipes for Kids to Bake
Muffins are a great beginner recipe to bake with kids. They are easy to mix and scoop into muffin pans – especially if you use a large cookie scoop. Kids love putting all the liners in the muffin tins before baking, too. Did you know almost every muffin recipe can be baked as mini muffins? Just shorten the baking time slightly and you will have a tiny muffin treat your kids will love!
I highly recommend using a large cookie scoop when baking muffins as it makes scooping muffins easy.
Here are a couple easy muffin recipes to try baking with your kids.
Mini apple donut-muffins are a great recipe for the kids to help stir and bake. After the muffins are baked, the kids can dip the muffins in butter and roll them in sugar. Kids will love that!
These peanut butter chocolate chip muffins are perfect bit sized treats for breakfast or a snack. The peanut butter makes them more filling than a regular muffin too!
With or without the topping of granola, these lemon blueberry muffins from Chasing Vibrance are sure to please your family. Lemon and blueberries are the perfect flavor combination.
This basic muffin recipe from the Tex-Mex Mom has only 7 ingredients and can be served with a variety of meals – not just for breakfast.
Quick Bread Recipes to Bake with Kids
If you don't want to mess with scooping muffins, then trying baking a quick bread recipe with your kids! You get the same delicious sweet bread taste as with muffins, but with less work.
Here are some easy bread recipes to bake with kids.
Pumpkin chocolate chip bread is a recipe my kids love to bake and to eat. We eat this bread all year long – at their regular request!
If it is summer time, try baking a classic zucchini bread recipe with your kids. It is a great way to introduce your kids to zucchini and use up garden produce!
Is there a better combination than lemon and blueberry? This lemon blueberry bread also has a glaze that kids can help pour on after the bread bakes.
Easy Cookie Recipes for Kids to Bake
When you think of baking with kids, cookies are one of the first things to come to mind. Everyone loves baking cookies – and eating cookies! Here's the beauty about baking cookies.
Almost any cookie recipe works with kids.
Baking cookies is an easy way to make a special treat. Plus, you can have your kids help bake cookies for their school lunches. Did you know you can freeze cookies and they will thaw by lunch time? This is a huge time saver and an easy way to pack homemade treats in your child's lunch.
I recommend using a medium cookie scoop when baking cookies with your kids. Kids love to scoop and drop cookies on the tray.
Here are some new and different cookie recipes to bake with kids.
If you want something different than a traditional chocolate chip cookie, try baking 5 ingredient chocolate chip cake mix cookies with your kids. It's one of the simplest cookie recipes to bake and absolutely delicious!
Chocolate chip peanut butter cookies are perfect for when you want a chocolate treat. Chocolate and peanut butter are a great combination, in any form!
Super soft M&M cookies are an easy cookie that can be made with M&Ms or chocolate chips! You can follow this same recipe with different add-ins for easy variety.
Kids and adults alike will love these soft pumpkin chocolate chip cookies. And remember, you can bake pumpkin cookies all year long!
One of our family's favorite cookies are these delicious monster cookies. The combination of peanut butter, oatmeal plus the chocolate chips and M&Ms make this an amazing cookie!
I don't make sugar cookies very often because those are a lot of work with kids. When I DO make cut out cookies, this roll out sugar cookies recipe never fails me. The dough rolls out perfectly without chilling and makes delicious cookies.
Here's a tip about baking cut out cookies with kids. Make the cut out cookies themselves one day, and save the decorating for another day. You will save yourself a lot of frustration if you break the process into separate days!
You can roll out the dough, and place the cookie cutter where you want it to go. Then allow your child to press the cookie cutter down into the dough. This will help make sure your cookies don't overlap.
You can also double the dough and cut out cookies for two occasions at once, freezing one until needed. I often do this with Thanksgiving and Christmas, baking all the shapes at once, and decorating them when the holiday rolls around.
There you have it! These easy recipes to bake with kids are just the beginning, because the more you bake with your children, the easier it gets. Bake these recipes – and more. Just keeping baking with your kids and making memories as you do.
Do you have a favorite recipe to bake with your kids?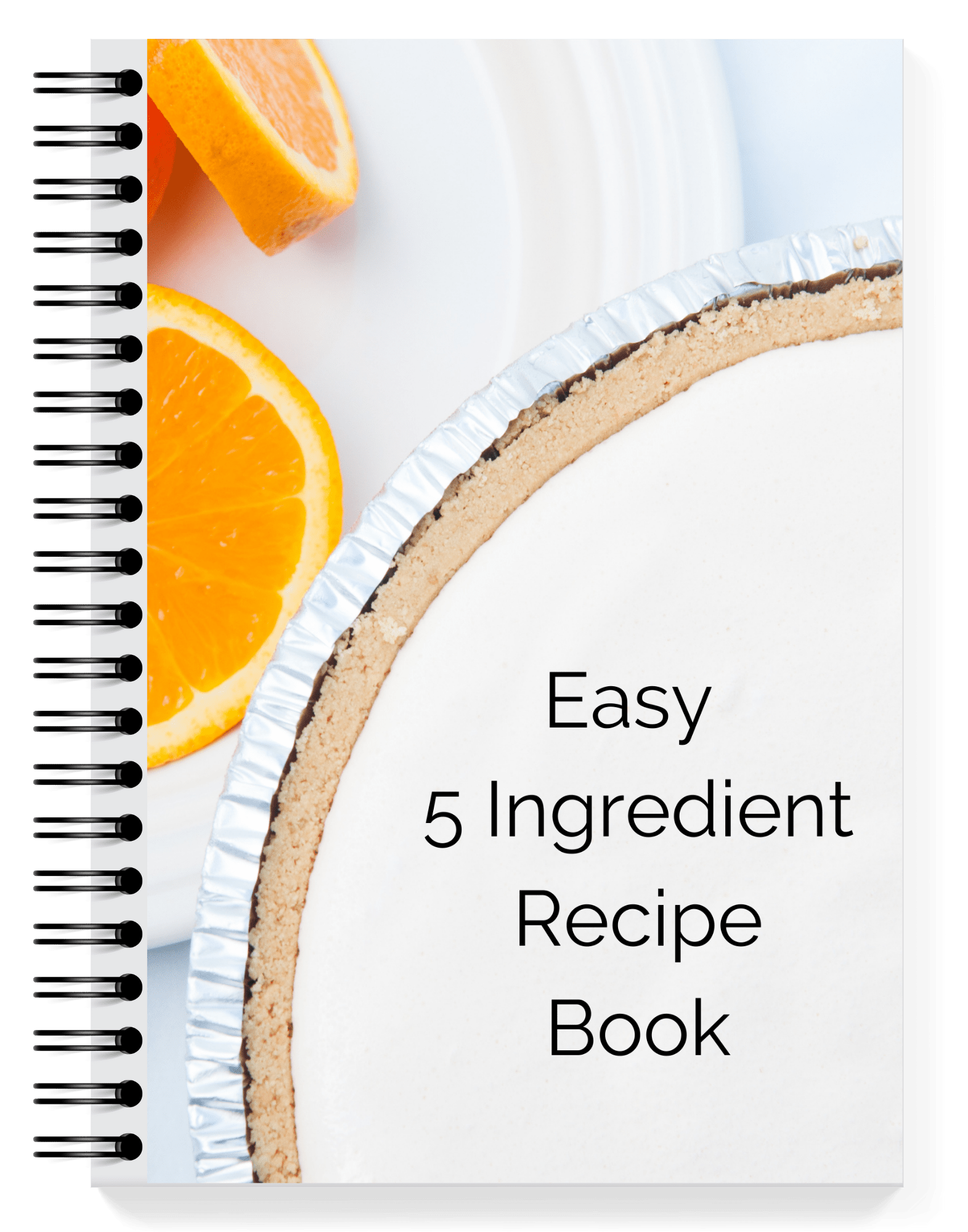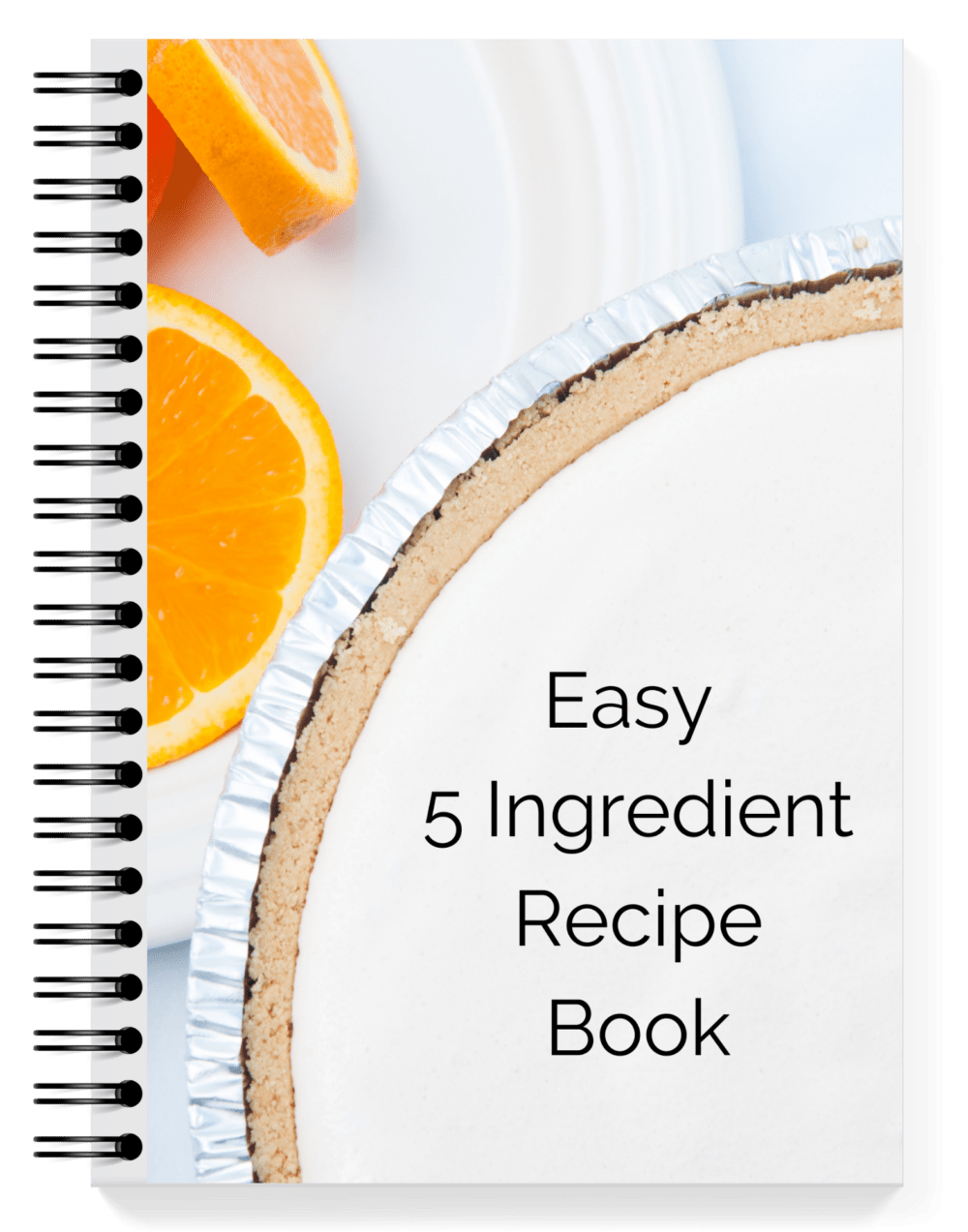 Want more easy & delicious recipes?
Sign up for our newsletter & get your free recipe book!