Unique Graduation Gifts for a Christian Graduate
It's that time of year when we are beginning to celebrate graduations! Whether graduating from Kindergarten or eighth grade, high school or college, these milestones are worth celebrating. There are countless recommendations for unique graduation gifts but would do you give the Christian graduate that is unique and faith-based? I like unique Christian graduation gifts that will celebrate the graduate and encourage them in their faith. That is what I want in a graduation gift.
This post may contain affiliate links. As an Amazon Associate, I earn from qualifying purchases. You can read more in

my disclosure policy.




What are good graduation gifts?
Isn't that the question so many of us ask? We want to give unique and thoughtful graduation gifts – both for high school graduation and college graduation.
Gift cards and cash are always appreciated but sometimes you want to do more. So, I went on a search. I wanted to find creative and unique gifts that any Christian graduate would love. Below, you'll find some ideas that, I believe, are truly unique Christian graduation gifts.
Graduation Gift for Him
I like encouraging graduates with meaningful Scripture. One of my favorite Bible verses is Jeremiah 29:11 and it is especially meaningful for graduates. There are so many wall hangings and pictures available with Scripture. I like the classic look of this Jeremiah 29:11 wall hanging. I think this is a great graduation gift for guys.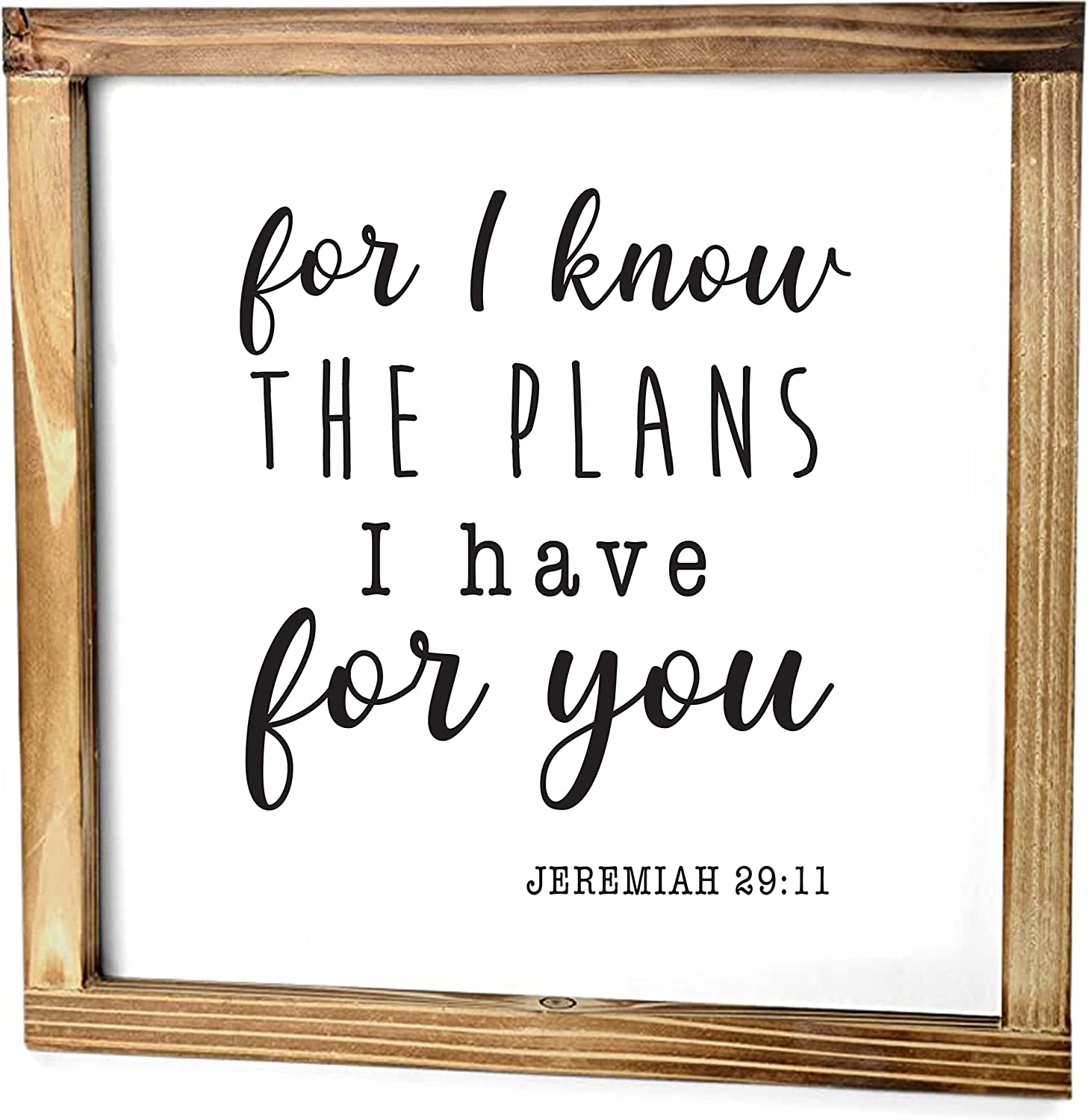 Another Scripture gift for guys would be a silver keychain with Joshua 1:9. Every time he needs his keys, he will be reminded that God is with him, wherever he goes.
Graduation Gifts for Her
If you have a girl graduate, consider giving her the gift of beautiful and inspirational jewelry. A quick search on Etsy reveals countless choices of Bible based necklaces or bracelets. I particularly like some of these Jeremiah 29:11 necklaces.
Some Christian stickers that your graduate could use on her water bottle or to display in her dorm room would be another unique gift idea. Jamie (a Lutheran pastor's wife) sells some great stickers – at very reasonable prices – in her Pure Joy Creative Etsy shop here. Bonus – you can easily buy multiples to stick into graduation cards for different graduates! Any girl would love this cute graduation gift idea!
Graduation Gifts for Guys or Girls
If you're looking for a different type of wall hanging, consider this I am the Son / Daughter of the King handpainted sign from the Bewilderberries Etsy shop. This is a bold declaration of faith and hand painted when you order it. There are also many other great signs available in this Etsy shop (created and run by another Lutheran Pastor's wife!).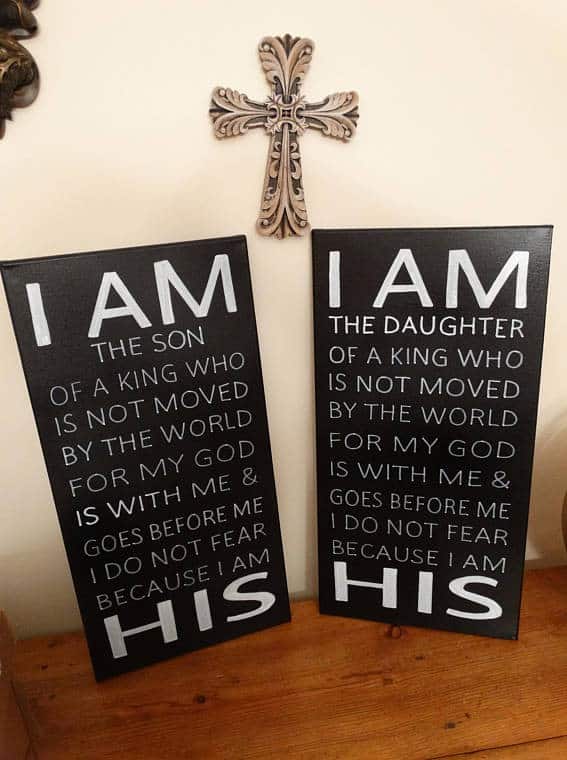 I think a journal is a great graduation gift for guys or girls. Whether it's used as a prayer journal or a daily journal of all the moments and memories of college (or life after college), this is a simple but priceless gift. A quick search on Amazon reveals hundreds of choices for journals but this journal with Psalm 46:10 on the cover is a particularly nice one for a graduation gift.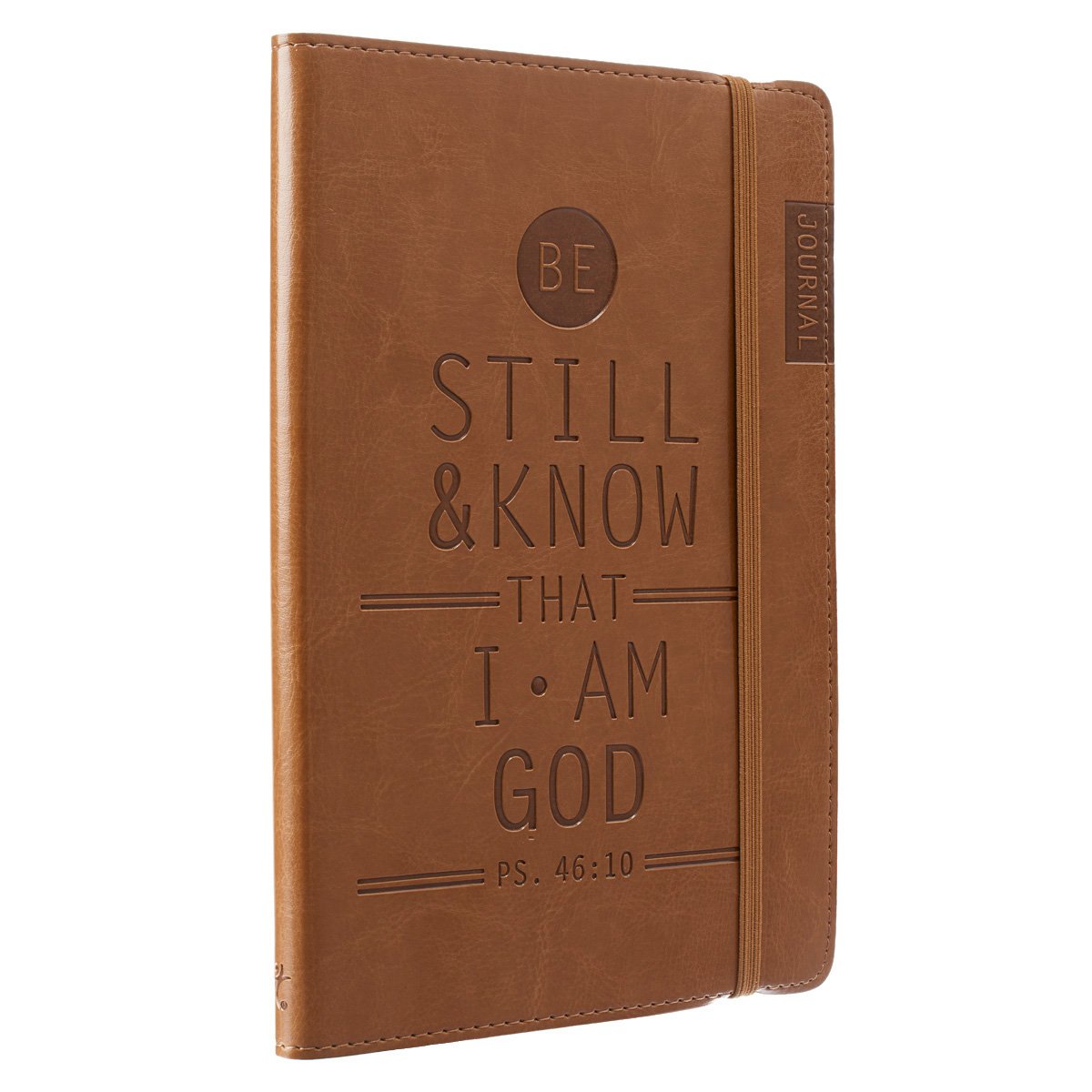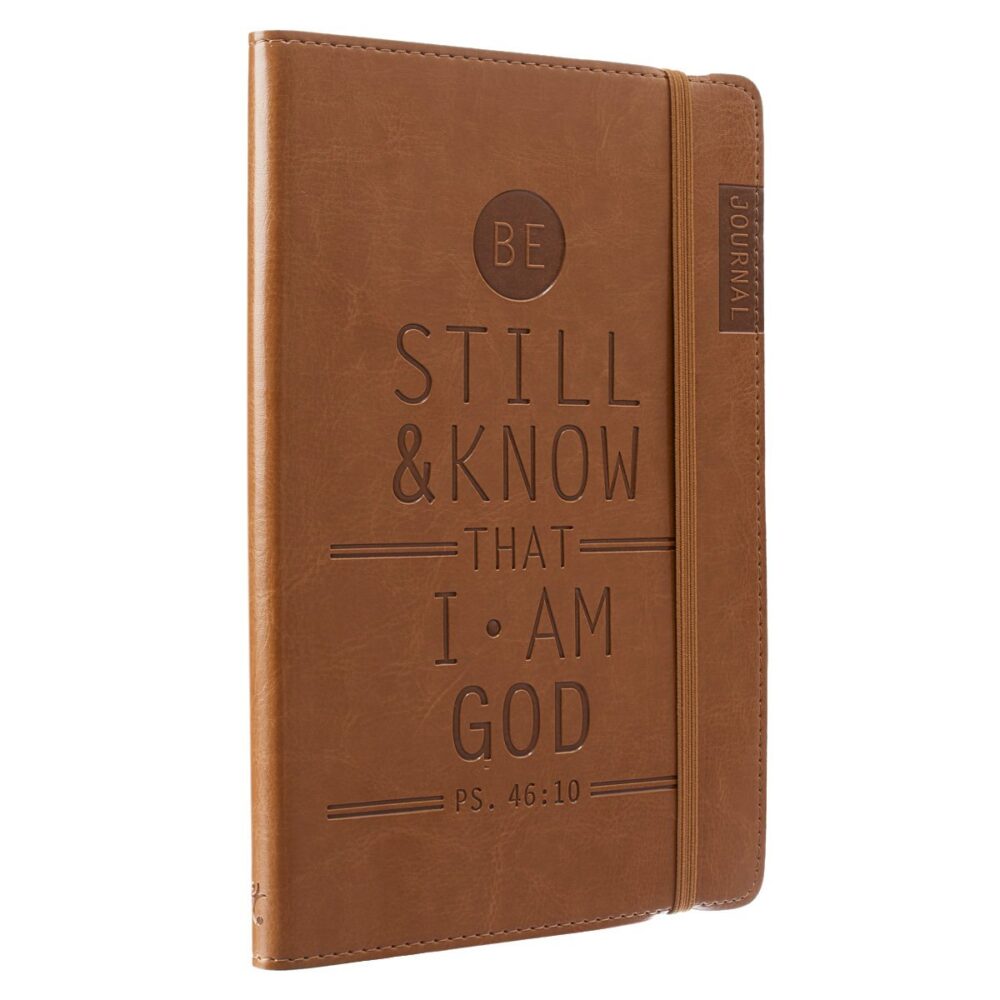 Another great place to look for journals is at Promptly. This is a company that has a variety of high quality journals – both blank and with (yes, you guessed it), prompts. This gratitude journal would be a very nice graduation gift, reminding your graduate to continually thank God for his many blessings. You can view all the Promptly journals – and any sales – here.
Graduation Gifts for High School or College
I love books. I also love to give them as gifts! Books make great gifts for graduation from high school or college!
One of my favorite graduation books is "Oh, the Places You'll Go" by Dr. Seuss. While it's a good book for graduates by itself, I took it one step further and added Bible verses to each page that coincide with the story. The Bible verses added makes a classic book so much more meaningful. I have a free download of the verses I use available, or you can order a customized book for your graduate here.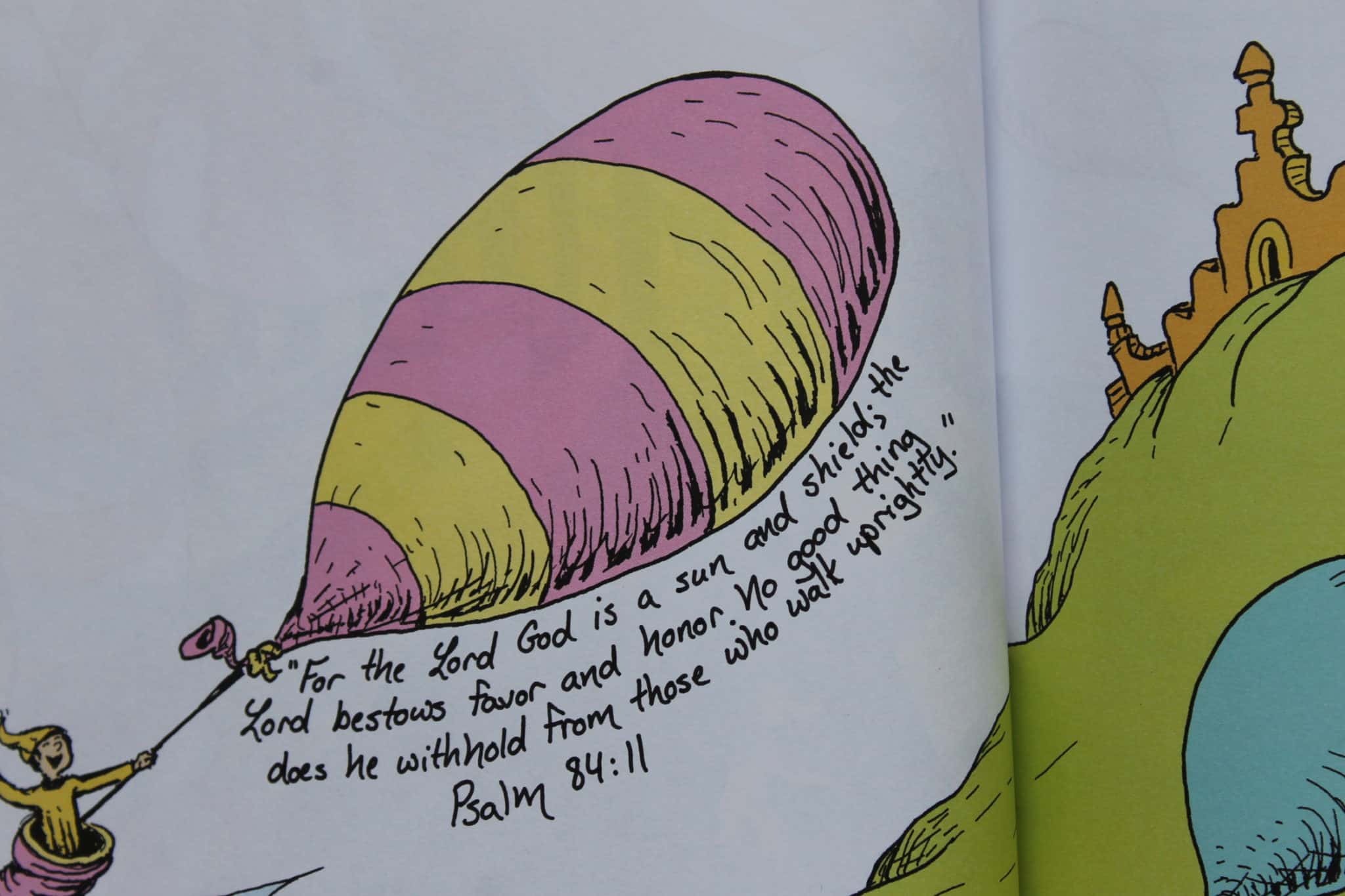 Another great book gift idea is "The World Needs Who You Were Made to Be" by Joanna Gaines. I know the Dr. Seuss is a popular choice, but this newer one? I love it just as much – if not even more! Once again, I like to add Bible verses to each page to turn a special book into a priceless keepsake. You can see all the Bible verses I use in this book here, or buy a book with the Bible verses already added here.
DIY Unique Graduation Gift Ideas
Another unique graduation gift idea is to create a college basket. It's simple but always appreciated! First and most important, find a cute but practical bin (like this one) that the graduate can use in his / her dorm room. Once you have a bin, fill it with fun and practical gifts. Include a box of popcorn, towels, a gift card for Walmart, or anything else that a college student would need. This is a completely customizable gift that will work for any graduate.
The final idea is a bit of a DIY graduation gift. I call it "The Card of the Month" gift. The premise is simple. Without telling your graduation, commit to sending them a card every month of their college year. In this day and age of emails and text messages, a surprise letter in the mailbox is always nice – especially to a college student who may be far away from family! If you're giving a gift of cash or a gift card at graduation, you can easily add this gift on.
To make it work, I'd recommend buying a box of Encouragement or Thinking of You cards right away. Try to get 8 cards to last you for the whole year. Dayspring has a great assortment of cards – or the Dollar Tree still offers cards 2 for $1! That is a great bargain for the many nice cards they have available.
Once you have the cards, put them in a place where you will remember. Then, add a note on your calendar for all the months you want to send a card or set a reminder on your phone. This will help you to remember your intentions. Then, simply write your cards as the months pass by! The cards don't have to be long but please, do add more than just signing your name! Tell them what's going on at your house and ask what's happening in their life. Remind them that you are including them in your prayers, too. This gift idea can work with any of the above gifts, as well.
Those are some of my creative and unique graduation gift ideas for the Christian graduate in your life. What would you add to this list? I'd love to hear your ideas in the comments for others to use as well!