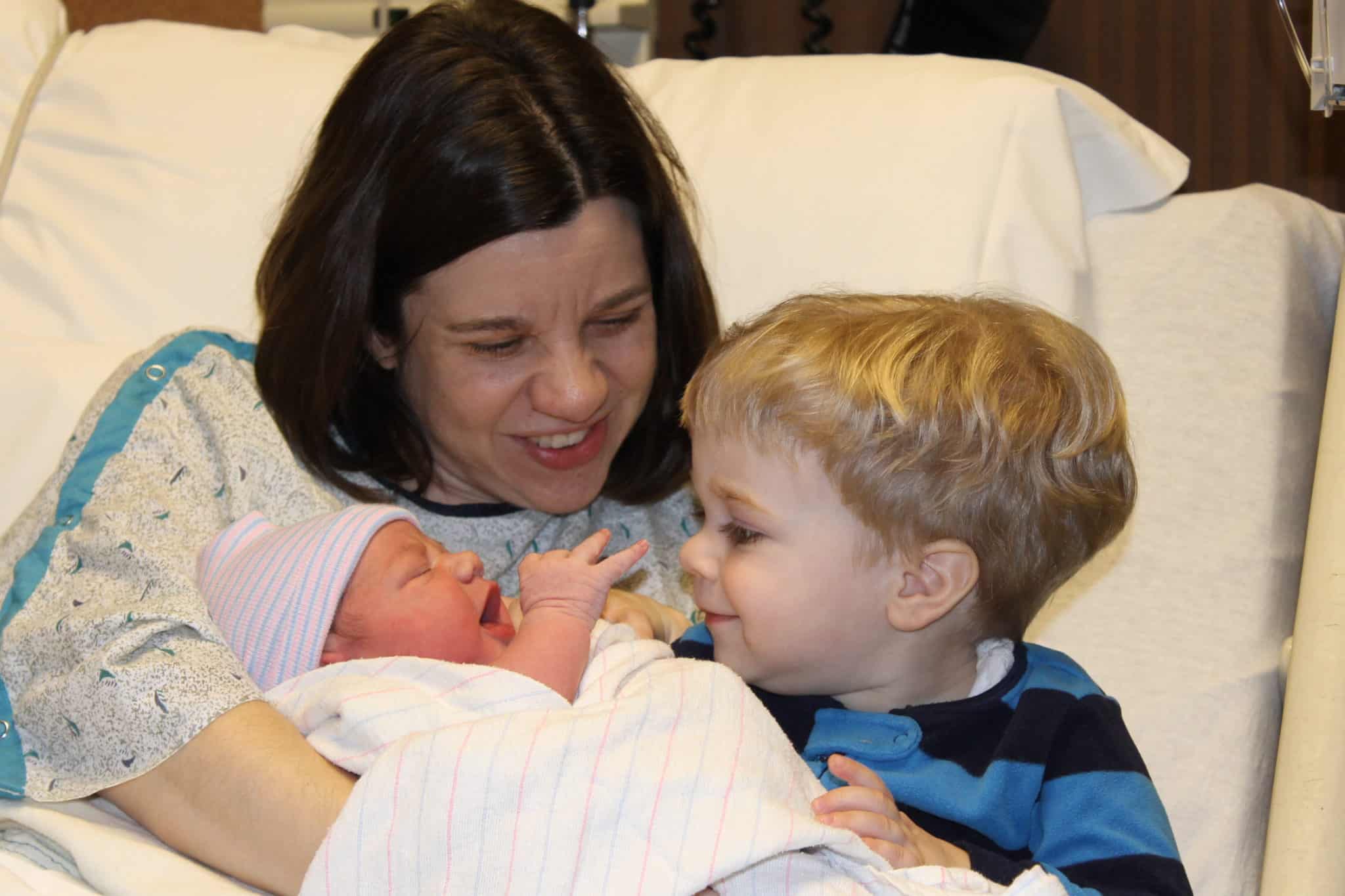 We are overjoyed to announce the arrival of Emma Marie Whirrett! Emma joined our family on Thursday, March 16th, at 4:45 pm. She weighed 8 pounds, 13 ounces and is 20 3/4 inches long. She has a powerful set of lungs and a full head of dark hair. Nathan (as you can see) was very happy to meet his little sister. Andy and I thank God for the gifts He has given us in both our children.
Emma and I are still at the hospital and hope to head home on Saturday. Her baptism is planned for Easter SonRise service. I am taking a month or so off from the blog, as I settle into my new life as mom of two. We have Nathan's 2nd birthday to celebrate, Emma's baptism, and Andy's Spring Break on the horizon. So, know that I am giving thanks for all of you and will pop in with occasional updates.
Thank you all for your prayers and joy over the birth of Emma! I am so thankful for all of you!